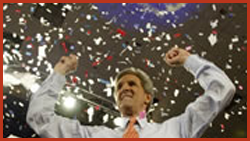 Confetti and Streamers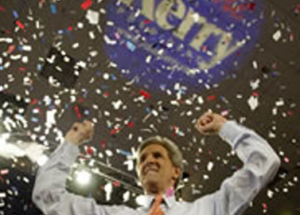 Our staff has extensive experience working with confetti and streamers, and more importantly we know how to correctly implement these effects in a political environment.
In the hundreds of political events we've been involved with, we have provided confetti and streamers at over 100 events which establishes us as the leader in confetti services for the political production market. To contract Political Productions to provide these effects for you, allows for a synchronized event with all elements occurring on cue when and where you want.
Our launchers are state of the art, and our staff is trained in the proper technique needed for the many desired effects our customers demand. From large arenas to intimate ballrooms we have the ability and proper equipment to get the job done right. With only 20 to 30 seconds following each speech available for a headline photo opportunity or a video lead-in clip, why chance your production to anyone but the leader in political production.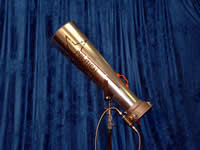 Continuous Flow Confetti Mortar This is the Professional's choice for large scale confetti effects, indoors or out. Typically two or more units are utilized for the effect. Our Continuous Flow units have a unique dual feed system to assure the maximum throw and confetti hang time.
Remote Control LauncherThe ideal way to control streamer launching, and can be mounted in many locations, even for mobile applications such as a bus or train.

High-Powered Directional FansA must for Indoor events with serious filming going on. These fans will keep the confetti in the air for an extended period.
Hand CO2 LaunchersThe ideal streamer delivery system for small to large events while staying within your budget.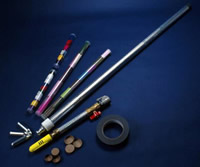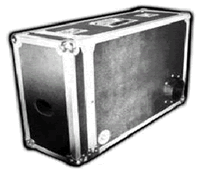 Confetti Storm Continuous Ceiling SystemThis continuous compact confetti delivery system is perfect for low ceiling indoor events, or as an addition to other continuous feed delivery systems.
Flutter FettiThis custom-designed confetti flutters in the air as it falls, giving it increased hang time in the air.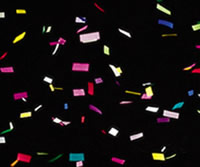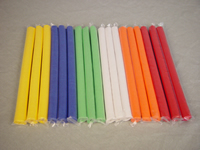 StreamersCombined with confetti, streaming red, white, and blue streamers create the ultimate patriotic look.
Custom Die-Cut Confetti Combined with confetti, streaming red, white, and blue streamers create the ultimate patriotic look.